ACTAN has been asked to be the National Competition Organising Partner for the WorldSkills UK Health and Social Care competition 2018 – 2021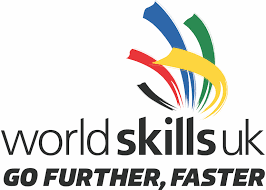 WorldSkills UK brings together apprentices and young people from across the UK to compete to be the best in their chosen skill – first in national competitions and then as Team UK in international skills competitions.
Each competition presents a series of tests, designed by industry experts, which focus on the highest UK and International standards. Apprentices from across the country register with WorldSkills UK Competitions to compete against other like-minded individuals in a skill of their choosing.
This year's Health and Social Care Competition  has been designed to assess each competitor's knowledge, practical skills and employability attributes against a set of strict criteria.
Focusing on the highest national occupational and international standards, employers and training providers can use the activities to benchmark their own apprenticeship and training programmes.
Competitors can enter the National Qualifiers, the entry route into the UK National Finals – taking place at The Skills Show, these competitions see entrants compete for Gold, Silver and Bronze medals in their chosen skill.
Exceptional competitors from the National Finals could go on to compete at European and global competitions. Competitors are supported in their training by their employer and a dedicated UK Training Manager to help prepare them for competing against the best in Europe and the world.
If you would like more information or are interested in supporting ACTAN with this year's competition by judging, sponsorship or would like to nominate a Level 3 learner to compete – call 07582 806 596 or email worldskills@actan.org.uk.